Organic Soil Conditioner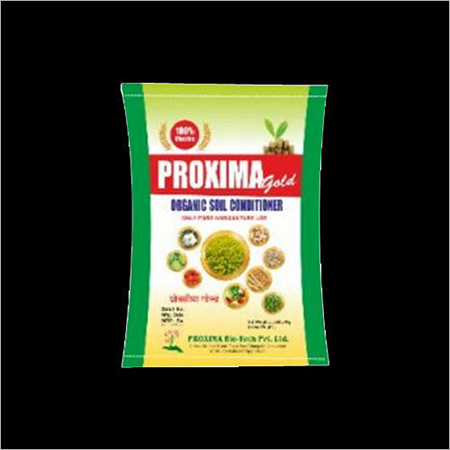 Organic Soil Conditioner
Product Description
In order to improve soil condition so that all planting practices are fruitful, use organic soil conditioners.Proxima is an organic soil conditioner that when applied in soil allows the water and nutrient uptake of plants. Plants will become greener and are well hydrated when it promotes the root development. Use this soil conditioner to improve the soil structure, as it works to improve the soils water holding capacity and increase aeration.This soil conditioner when applied improves the pH level of soil. People can use it in farms, fields and gardens.
Frequently Asked Questions:
1) How can soil conditioners improve soil quality?
Soil conditioners can improve poor soils by adding organic material among soil particles. Soil conditioners improve soil structure through increasing water retention, increasing aeration and adding plant nutrients.Soil conditioners can break up clay soils and free up nutrients to be more available to plant roots.
2) Which of the following is the most valuable soil conditioner?
Compost is an excellent soil conditioner.Compost adds decomposed organic matter, which improves soil structure, improves soil water balance, and increases the soil nutrient reserves, particularly the cation exchange capacity.
3) How do you use organic soil conditioner?
To add the soil conditioner easily, lightly till up the soil around 4 to 5 inches deep. Spread the soil conditioner over the tilled ground and use a rake to mix with the topsoil.
4) Can you grow plants in soil conditioner?
Using a good soil conditioner is one of the best things that you can do to grow better lawns and plants.
5) Does soil conditioner help drainage?
Soil conditioners improve the soils structure. They can also help loosen up compacted soils, so oxygen is more readily accessed below the surface and improve the drainage and retention of water. All of these things work together to create a healthy environment for trees.